Best Tow Truck Services in Richmond
Richmond Fast Towing is a tow company that offers incredible tow truck services and cheap tow trucks at attractive prices. If you are looking for a local tow truck in Richmond, there is no better place to approach.
We offer a wide range of services that include: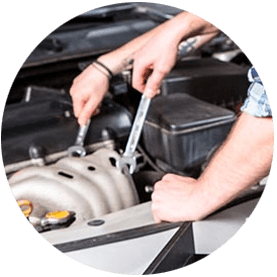 Local and Long-distance Tow
Emergency Breakdown
Car Body Removals
Mechanical Repairs
Machinery Towing
Wrecker Tow Truck
Rotator Tow Truck
Truck Recovery
Flatbed towing
Jump Starts
Lockout Service
Tyre Changes
Roadside Assistance
Rollback service
Wheel Lift Service
Bobcat Towing
Motorcycle Towing
Forklift Towing
Storage Facilities
Relocation Service and more!
The Benefits of 24-Hour Truck Towing Service in Richmond
It is important to be prepared for all emergencies while travelling on the road for long vacations or business trips. Roadside assistance for a tow company in Richmond that offers good tow truck is essential. Here are a few benefits of having a 24-hour tow truck service in Richmond:
Accidents: Even the most cautious and skilled drivers tend to get in accidents. It can happen when you least expect it and can happen in lonely roads with no one to help. Having a good tow truck company like Richmond Fast Towing can be a life saver during accidents.
24X7: Accidents are not something which can be scheduled to occur during normal working hours. A 24-hour tow truck service in Richmond can help you out even if it is midnight.
Faster Response: We are well prepared for emergency excursion and can reach you in a few minutes. Response time is important as certain car damage can get worse as time passes.
Insurance: All towing services are approved suppliers of many insurance companies in general. We can directly bill your insurance company if you have roadside assistance from your auto insurance company.
License: We are a licensed towing service in Richmond. All our staffs are professionally trained for every kind of emergencies. A trained operator can make a night and day difference in the efficiency of the job. You can rest easy knowing that the operators you receive from Richmond Fast Towing will be the best.
Cost-Effective: Unlike tow truck services, towing companies can charge a lot and can add a significant expense on top of the accident and injury expenses. We do not charge much when compared to other tow truck companies and are cost-effective.
Equipment and Tow trucks: We have a wide range of tow trucks and mechanics to suit every type of customer car. Our tow trucks are strong and can tow different types of vehicles.
Why Choose Us for Tow Truck Services in Richmond?
Richmond Fast Towing has set a bold new standard for prompt service and professionalism in the world of tow truck services in Richmond. We offer the best value for money as our rates are affordable and we offer 24-hour emergency services. Our work ethic and expertise in this field have catapulted us to the top of the industry with our huge list of loyal customers increasing day by day. You can rest easy knowing that we got your back in the case of an emergency. Our consistency in towing and repairing broken down cars, as well as the myriad of service we offer, has given us a solid reputation which sets us apart from our contemporaries. Call us on 0411 533 555 for our tow truck services or other services. You can also contact us via mail at vicauto@tpg.com.au.